Smart Circuit Breaker, also named circuit breaker panel, smart breaker, is an electronic device that allows you to remotely control the circuit breaker safely over the internet.
Smart circuit breakers can be a perfect tool to monitor and control the status information of all the circuits present in a home or residence with the help of a stable internet connection.
Function

Smart circuit breaker

Local leakage self-test


Support self-test by manual

Mobile phone operating leakage self-test


Support self-check by mobile application

Leakage self-test

Support any specified date and time every month detection automatically

Delivery of current automatically

Support automatic delivery of current after self-test

Voltage, current, leakage current monitoring

Support query of voltage, current and leakage current data in real time

Power

Set the reached power valu cut-off

Short Circuit Protection

5-10 times rated current,

0.04secs short circuit protection

30mAh leak current,0.1seconds circuit protection

Overload Protection

set rated current value,rated load power-off protection

Lack-voltage alarm

voltage<100V alarm

voltage>250V/430V alarm,voltage>263V/456 power off protection

Outage alarm

strike a light alarm

Over temperature protection

monitoring the temperature in real-time;>70℃ alarm,>90℃blackout

Lightning surge protection

Push by manual

On/off control

Electric control

On/off control

Mobile Remote control

On/off control

Security Messages recording

Supports 12 months

Mobile APP Management

Support customer power safety and energy consumption management

PMS

Property current and voltage load fluctuation, electricity alarm

Battery Left

Support power metering, recording hourly, daily and monthly,12 months can be queried

OIT Interface

TCP/IP,RS485,Zigbee,NB-lot,2G

Connect Video Surveillance

Support docking app with any brand

Centralized management

Support centralized statistical analysis of smart power management &safety supervision platform
Description
Our best smart circuit breaker
system is a state-of-the-art solution for managing electrical power distribution in homes and commercial buildings. It features advanced technology that integrates with smart home systems and allows users to monitor and control their electrical circuit breaker from their smartphone or tablet. The system also offers real-time energy monitoring and analysis, providing insights into energy consumption patterns and helping users to save energy and reduce costs.
Additionally, the smart circuit breaker system includes advanced safety features such as over-current protection and surge protection, ensuring the safety of electrical systems and appliances. With its sleek design, easy installation and user-friendly interface, the Smart Circuit Breaker System is a must-have for any modern and connected home or building. Welcome to choose our
best smart circuit breaker, we also can provide you with
oem smart circuit breaker. Please contact us!



Why You Need the
Best
Smart Circuit Breakers of
HKT Technology
?
Security
1. The enclosure material of intelligent circuit breaker is made of nylon material with high quality impact resistance, high flame retardant and strong impact resistance.
2. Strong power failure ability, sustainable and stable to protect the safety of household electricity.
3. Smart circuit breaker with automatic leakage protection self-test function, avoid artificial forgetting, timely cut off the power before an accident.
Remote Processing
Smart circuit breaker can be used with intelligent gateway, through the mobile phone APP, easy links home air conditioning, fresh air, water and electricity, smart door locks.
Energy Saving
Our best smart circuit breaker can make the "electricity" in the home become safe, energy saving and controllable. The back-end power equipment is monitored in real time, and the limited current is recommended through AI algorithm, and the on-off time of the circuit is set freely to ensure safety and energy saving.
Easy Installation
Smart circuit breaker installation is very convenient, on the basis of the installation of ordinary circuit breaker, coupled with gateway signal line, ordinary electrician can be installed. No need to attach any additional equipment, convenient and fast.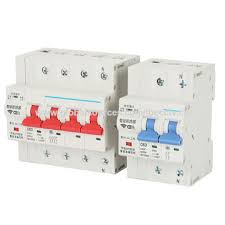 Remote Control

Connected to the server to remote control by app application.
Easy to use
Highly integrated,easy networking, easy to expand and easy construction.
Long Communication Distance
Max communication distance up to 11km by LoraWan communication technology.
Controlled Efficiency
Collecting information of electricity consumption and monitoring inforamtion of electricity consumption such as time, electricity, power, power factor, etc.That guide users enhance power safety and improve energy efficiency.
Good Compatibility
Compatible with standard LoRaWAN gateways and third-party network server platforms .
Are you looking for a pitch to sell the OEM Smart Circuit Breaker to potential customers or partners?
Introducing the OEM Smart Circuit Breaker, the ultimate solution for managing electrical power in homes and commercial buildings. With advanced technology and user-friendly design, this product offers real-time energy monitoring, cost savings, and unparalleled safety features. The smart circuit breaker integrates seamlessly with popular smart home systems and can be easily controlled from a smartphone or tablet.
And, with our OEM option, you can customize the product with your own branding and design, making it a valuable addition to your product line. Don't miss this opportunity to offer your customers the latest in smart home technology. Contact us today to learn more about the OEM Smart Circuit Breaker.
Applications of Our Best Smart Circuit Breakers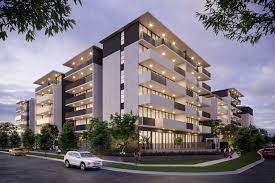 Our best smart circuit breakers can be installed at the home power inlet side to measure electrical energy and remotely monitor status. At the same time, protect people and family property.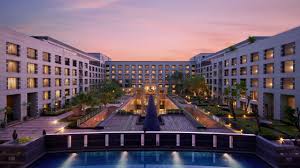 Installed in the guest room power distribution network. Smart circuit breakers not only protect people, but also protect hotel property. At the same time, it can minimize outages caused by anomalies, so as to improve customer satisfaction.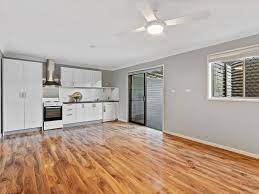 It is uniformly installed in the power distribution box in the corridor to protect the property safety of tenants and landlords. Smart circuit breakers not only realize the power metering and pre-payment functions, but also realize the purpose of recharging the electricity bill before use.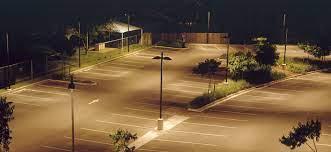 Smart circuit breakers can also be installed in distribution boxes outside the park. Able to remotely control street lights. Based on the timing function of the cloud platform, the street lamp can be powered and turned off regularly every day.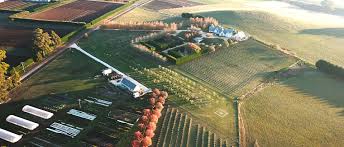 The distribution box is generally installed on the utility pole next to the farm to realize the remote control of street lamps and single metering.