People have always depended on intuition, collective knowledge, and sensory cues to make good animal production decisions since man began domesticating animals thousands of years ago. This has aided us in making significant progress in animal farming and agriculture thus far. Animal farming might become more centralized, large-scale, and efficient due to rising food demand and advancements in smart technologies. LoRaWAN has the potential to revolutionize the way we raise animals.
Ensuring close cattle tracking is a challenge for most ranchers as a sizeable amount of cows roam in vast areas, especially when the feeding style is free range.
The HKT LoRaWAN GPS Trackerallows you to track and trace your cattle over long distances, even in remote areas without mobile coverage; its sends your cattle's location to provide you with actionable insights and alerts. These insights help you to run a better and more efficient beef enterprise. They are the size of a standard management tag and can be tagged using a normal applicator. The reusable LoRaWAN GPS Tracker is powered with a 4000 mah battery which can last for 5 years.
Its Works in the outback, No need for cellular(2G/3G/4G) coverage from a telco to work as you will have your own network. And its very Easy to apply, This LoRaWAN GPS Tracker use industry standard applicators and female parts which make them easy to apply.
Be ready to Connect your whole property by uses LoRa networks to get the data from the LoRaWAN GPS Tracker. With LoRa (long range) you can transfer data over long distances, especially in a remote areas (8 kilometres line of sight). All you need is an antenna in a location where it has 3G/4G (ideally a hill) or internet from the homestead.
If you have a big property you can easily set up multiple antennas to cover your cattle no matter where they roam.
Moreover, with electric geo-fencing you can Get instant alerts when cattle have jumped the fence or somebody stole your cattle.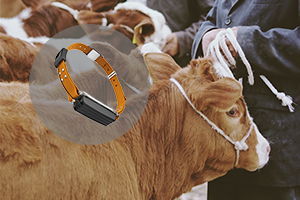 The LoRaWANTM Based cattle tracking system is capable of tracking and detecting anomalies in cattle behavior at any time. Ranchers are able to real-time locate their cattle to better manage the herd and reduce cattle theft.
HKT's cattle tracker uses LoRa technology, an 868/915 MHz antenna and GPS for effective geolocation and communication! Thus, a person or system monitoring the animal is able to track wherever the animal goes. As well, the GPS tracking system is connected to the internet over LoRa to share its own location.
HKT animal tracking devices for cattle tracking, sheep tracking, and more, offer configurable settings with high precision positioning systems so you can get the data you need when you need it. Optimized device features include ultra-rugged housing to withstand the toughest environments and long-lived battery life so your data and the security of your livestock are assured.
We offer a comprehensive portfolio of Industrial LoRaWAN and LoRaWAN powered Cattle Tracking Solutions. For more information and quotation, contact us!