Driven by LoRa Alliance Member Initiatives Roaming Services are in Active Use by a Multitude of Customers. With full LoRaWAN roaming capabilities now available in 27 countries around the world, as well as via satellite. Multiple customers globally are already leveraging the roaming services provided by public LoRaWAN network operators.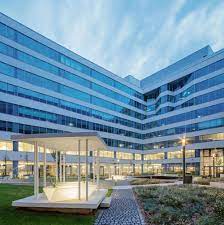 LoRaWAN roaming covers both mobile assets and fixed ones of multi-national customers whose devices leverage the radio coverage from roaming partners across multiple countries. In addition to public-to-public network peering, LoRaWAN's roaming capabilities also support public-to-private and private-to-private network peering. The LoRaWAN protocol also offers a very unique feature, whereby a given device could be served simultaneously by several gateways that may belong to the home and one or more visited networks. From a functionality perspective, this allows several networks' gateways to act as one, with unified coverage serving the device. To further support roaming, the LoRa Alliance has launched the Connect EU initiative to accelerate roaming across Europe, with participation from other regions. The initiative supports and encourages collaboration among all LoRa Alliance members who are interested in leveraging LoRaWAN roaming. This effort, along with the LoRaWAN Backend Specification enhancements, shows the alliance's commitment to the continuous improvement of this capability and ensures active member engagement in roaming networks and hubs.
In addition to being able to access LoRaWAN roaming via agreements with network operators, multiple LoRa Alliance members have launched roaming hubs that can mutualize multi-network interconnections. The hubs make it easier for network providers to connect to multiple vendors at one time. Finally, roaming is already accessible via satellite network provider Lacuna Space allowing for integrated terrestrial and satellite networks, providing coverage to remote areas.
In summary, LoRaWAN systems are worth it. HKT Technology based on the data collection and application of wireless cities and the Internet of Things(IoT), we are committed to building a multidimensional ecosystem operation service system that integrates software, hardware, services, and operations. We use multi-dimensional big data collection, analysis, and applicated to build a smart city ecosystem. Feel free to contact us for a free consultation.