LoRaWAN is an open standard for IoT low-power wide-area networks (LPWANs). The LoRa Alliance has more than 500 members – including the likes of IBM, Cisco, HP, Foxconn, Semtech, Bosch, and Schneider – and has promoted the expansion of the LoRaWAN ecosystem since 2015.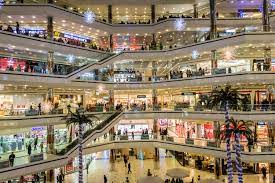 Deployments of LPWAN networks have been traditionally driven by mobile network operators. However, the LoRa Alliance notes that much of the recent growth "has been enabled largely by non-MNOs that are building critical dedicated infrastructure to support the expanding needs of LPWAN IoT."
Recent investments by satellite and community LoRaWAN network providers have further increased coverage.
Donna Moore, CEO and Chairwoman of the LoRa Alliance, said:
"LoRaWAN network operators are building new types of infrastructure to meet future IoT networking requirements.
This evolution in the types of networks and network providers is expected—and a sign of a healthy and vibrant market. These new network players are nimble, agile and able to grow beyond the constraints of preexisting network infrastructure. They are successfully building profitable business models to maximize the value of their LoRaWAN networks and meet the evolving needs of LPWAN IoT deployments.
LoRaWAN is the only LPWAN providing a choice of network types, along with interoperability and roaming between networks, that will continue to drive strong growth in LoRaWAN network capacity."
The LoRa Alliance sees the growth in diversity of LoRaWAN networks – including public, community, satellite, and private, as well as hybrid network approaches – as a key differentiator.
With LoRaWAN's low-cost gateways, ready adaptability to both public and private networks, and satellite capability, it is uniquely positioned to bring connectivity to the widest range of devices and places, helping to drive the market growth of LPWANs.
The LoRaWAN case
Allow methane gas leak detectors to communicate with a gas shut-off valve in the event a leak is detected on premises under wide area network outage conditions such as a natural disaster. In this use case, when network connectivity is lost, gas leak detectors and valve control devices will communicate directly, detecting hazardous leak conditions and completing the valve shutoff function. The innovative and unique workflow being demonstrated includes:
The application establishes a group relationship through Senet's LoRaWAN Network Server (LNS) technology to securely bind a temporary set of devices together
Once established, member devices and the network can communicate directly with each other on the multicast channel (all devices hear all messages)
In the event of WAN network loss, the end devices establish autonomous group timing to maintain functionality and device-to-device communication for over 30 days
A key benefit of this functionality is the timely shutdown of residential and commercial gas distribution infrastructure in specific locations as opposed to larger regional shutdowns which can result in unnecessary service outages, potentially saving millions of dollars in costly service restoration.
For more information please visit this link.